Achieve Your Fitness Goals with Singapore's Premier Gyms
Singapore is a hub of premier gyms, offering an extensive range of fitness programs designed to meet individual goals. These gyms provide state-of-the-art gym facilities, professional personal training, and a wide array of classes, ensuring every member meets their fitness objectives. Whether you're a novice starting your fitness journey or a seasoned athlete seeking performance enhancement, Singapore's top gyms provide an optimal environment for growth. The fitness scene in Singapore is dynamic, with gyms regularly updating their services to accommodate their members' evolving needs. From high-intensity interval training (HIIT), yoga, pilates, to strength training and cardio workouts, these gyms provide a multitude of options for all fitness levels. With proper guidance and support, members can effectively work towards their fitness goals, including weight loss, bodybuilding, or overall health improvement. Singapore's top gyms go beyond physical fitness. They also emphasize promoting health and wellness through nutrition advice, wellness programs, and community events. By joining these gyms, members gain access to superior fitness facilities and become part of a supportive community that encourages and motivates each other towards achieving their fitness goals.
Singapore's fitness landscape is populated with top-tier personal training gyms, each offering a unique approach to exercise and health. These gyms, equipped with state-of-the-art facilities, offer comprehensive services that include personal training, sports therapy, sports massage and health and well-being coaching. RAW Active Personal Training Singapore stand out among these fitness establishments due to their commitment to scientific training methods, customized training program, and flexible schedules, catering to the diverse needs and busy lifestyles of their clients in Singapore.
personal training sg personal training singapore personal trainer
Why choose RAW Active Personal Training Singapore?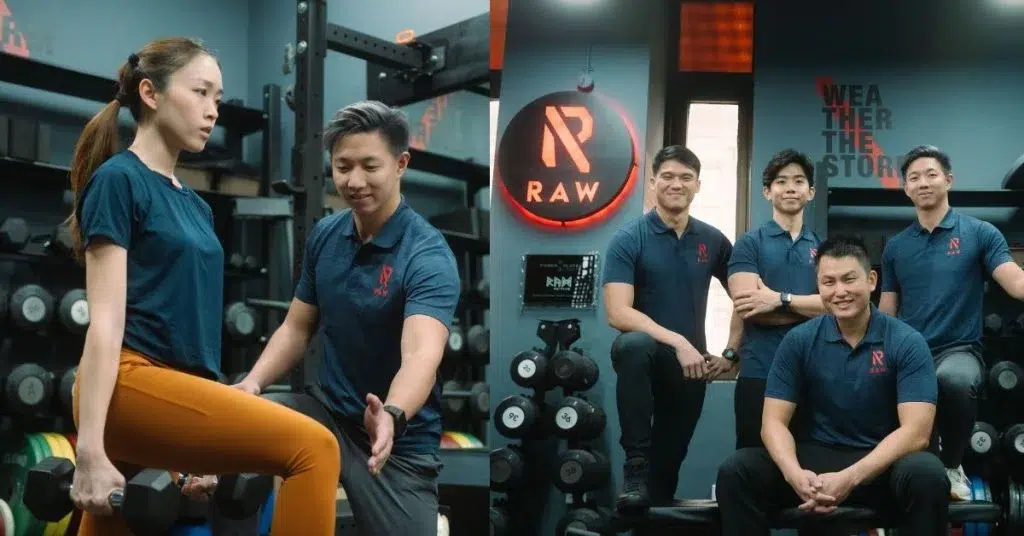 Are you seeking for the best personal training gym in the Central Business District who specializes in offering a holistic approach to health and fitness? Visit us at the acclaimed personal training gym: RAW Active! We are the leading fitness provider in Singapore. In RAW Active, we offers individualized, highly customized personal training sessions after a trial training session. Unlike other fitness providers, this session is free and includes a 15 minutes consultation on your health and fitness goals, followed by a 45 minutes workout session that is specifically tailored to your needs.
RAW Active prioritizes on convenience for our clients by offering flexible training schedules and a strategically located gym, facilitating clients to seamlessly integrate fitness into their packed schedules. The gym's state-of-the-art facilities further enhance the workout experience, providing a conducive environment for exercise.
Each personal trainer at RAW Active has a niche, whether it be in strength and conditioning, pre- and postnatal care, weight loss and muscle development, or peak athletic performance. You will be paired with a personal trainer after discussing your health and fitness objectives. Besides focusing on physical strength, these programs also promote healthier lifestyle habits, ensuring clients can maintain their fitness gains in the long term. Your personal trainer will assist you in creating the best fitness strategy to meet your objectives.
RAW Active personal training programs are designed based on scientific principles, are tailored to each client's individual abilities and goals. This ensures that clients can build strength safely and effectively, regardless of their current fitness level.
Additionally, RAW Active has its own in-house sports therapists who may assist you in reducing your existing joint discomfort by using an active approach to injury rehabilitation. This is accomplished by giving you extra joint room so that you can move more effectively.
Media Features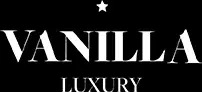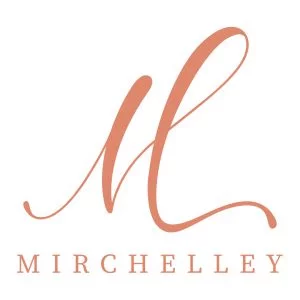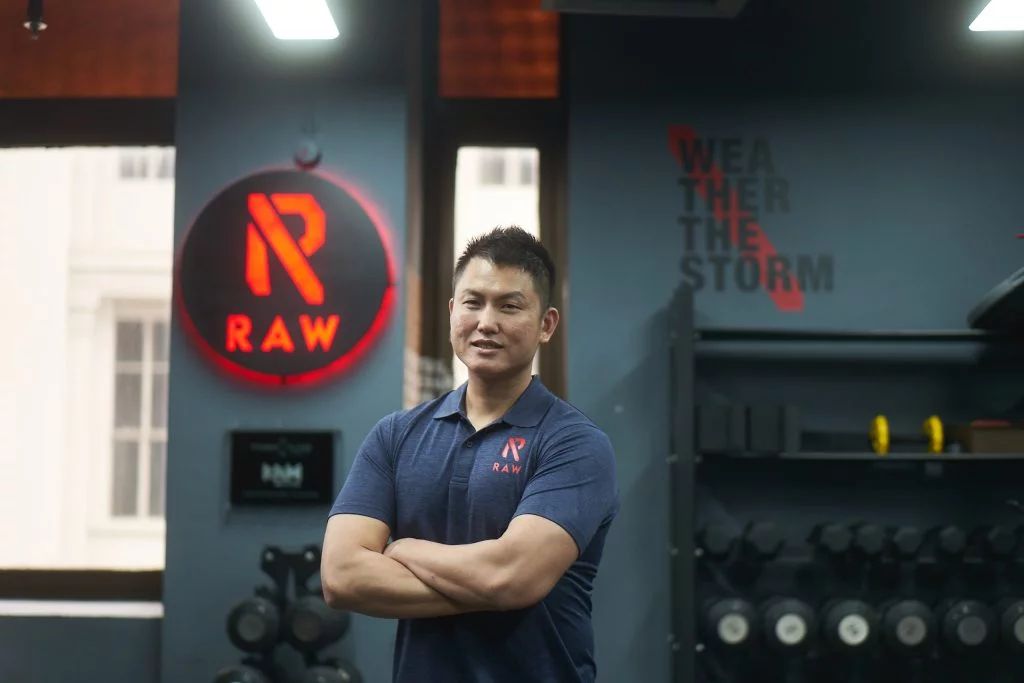 Founder of RAW Active Personal Training, Glenn Ang
The founder of RAW Active, Glenn Ang, has taught more than 330 personal trainers in the Asia Pacific region. He works as a fitness educator for EBFA Worldwide, Gray Institute, and Power Plate. Glenn Ang presents internationally at a number of fitness conventions, including Asia Fitness Conference in Bangkok and FITCON MNL in Manila. At the Asia Fitness Conference, Glenn also received the AFC Personal Trainer of the Year (Regional) award 2017. At the Fitness Best Asia Awards, he received the FBAA Personal Trainer of the Year (Regional) award 2018.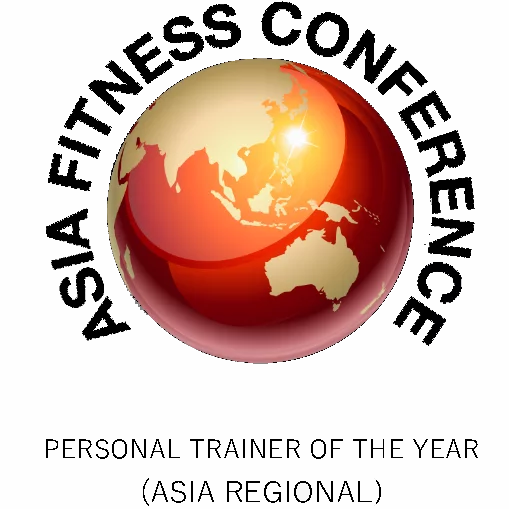 Candidates to AFC 2017 Personal Trainer of the Year Award must:
Have been in the industry for at least 2 years
Spend at least 15 hours per week training clients 1-on-1 or in small group personal training
Have demonstrated exceptional leadership, motivational and instructional skills
Have empowered and inspired your clients to greater personal growth and higher level of function, health, fitness or performance
Judging Criteria for AFC Personal Trainer of the Year Award
Applications will be judged on the following 6 criteria which the judges will assign a score of 1 to 10:
Education
Walk-the-walk (role-model)
Inspirational (impact upon others)
Commitment to Industry
Commitment to Community
Justice, equity, diversity, inclusion (JEDI)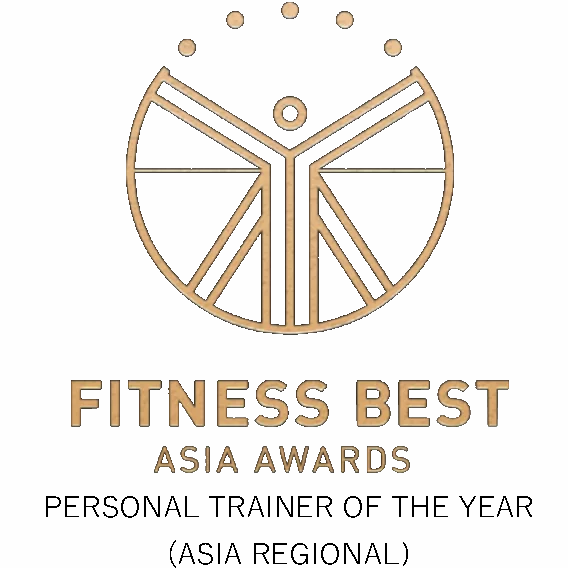 Expertise
Credible personal training certifications
Minimum of 2 years in the industry
Extensive knowledge of anatomy and kinesiology
Training Style
Communication and interaction
Personality
Understanding of client's needs and capabilities and being able to adapt programme accordingly
Commitment, ethics and integrity
Results
Clients' testimonials
Number of transformed clients
Impact
Contribution to society/community
The Fitness Best Asia Award 2021 for Specialized Gym / Studio of the Year (National) and at the Specialized Gym / Studio of the Year (Asia Regional) are among the honors bestowed upon RAW Active. In Singapore, RAW is a recognized training facility for the Power Plate. Glenn and his staff of personal trainers at RAW will help you move better, look younger, and feel stronger using a holistic approach.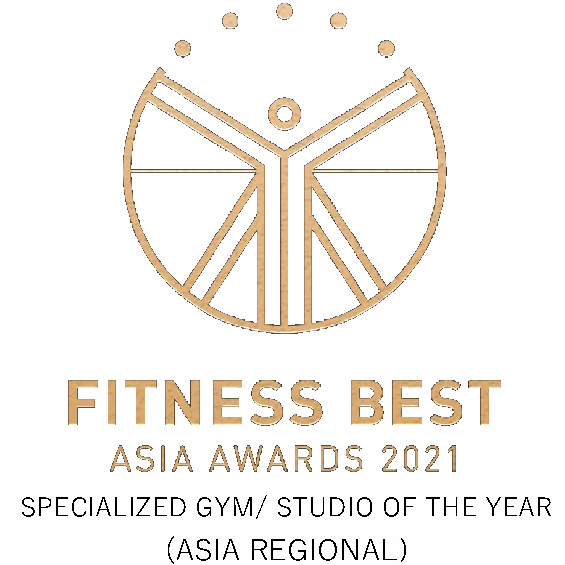 Programs and Classes
Specialization and/or diversity of classes
Trainers and Staff
Knowledge and expertise of trainers and team
Quality teaching
Customer service
Amenities & Facilities
Cleanliness and hygiene
Facilities, services, amenities and equipment
Studio layout and flow
Vibe
Impact
Contribution to society /community
Adaptability
COVID-19 response initiative
Safety measures taken
How business has pivoted in the new norm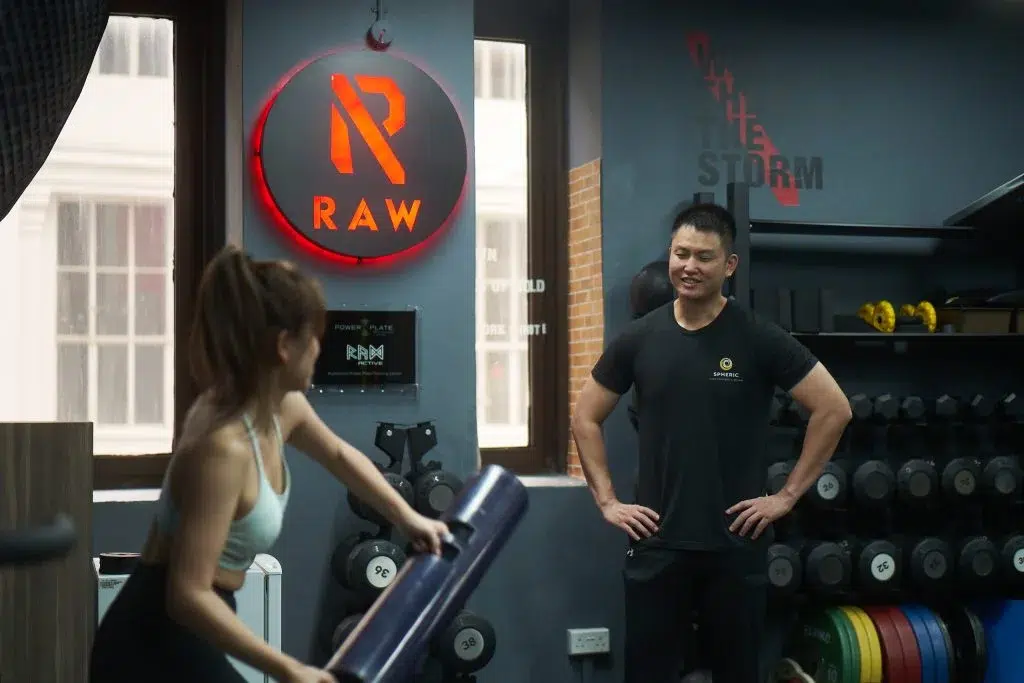 In-Depth Analysis of Select Personal Training Gyms
Selecting the right personal training gym in Singapore can be a daunting task given the myriad of options available. An in-depth analysis of various gyms is essential for making an informed decision. This analysis should consider factors such as the qualifications and experience of the trainers, the customization of workout plans, the flexibility of schedules, and the provision of nutritional guidance.
The gyms selected for this analysis have been chosen based on their reputation, client testimonials, and unique offerings. Each gym has its own strengths and specializations, catering to different fitness needs and preferences. The analysis provides insights into their training philosophies, methodologies, and success stories, aiding potential clients in their decision-making process.
This analysis does not promote one gym over another, but rather provides a balanced view of each gym's offerings. The aim is to empower individuals to choose the personal training gym that aligns with their fitness goals, lifestyle, and personal preferences.
FAQs: Answering Your Personal Training Queries
In the realm of fitness and health, personal training is a topic that often comes with a myriad of questions. This section aims to answer some of the most frequently asked queries regarding personal training, providing you with a comprehensive understanding of this investment in your health and well-being.
Are Personal Trainers Worth the Investment?
Personal trainers, often seen as an extravagant expense, are indeed worth the investment for several reasons. One of the primary benefits of hiring a personal trainer is their expertise in exercise science. Personal trainers are certified professionals who understand the mechanics of the human body and can design workout routines that target specific muscles and enhance overall physical strength. This knowledge is particularly beneficial for individuals with specific fitness goals or those who need to work around injuries or health conditions.
Furthermore, personal trainers provide accountability, which is often a significant factor in achieving fitness goals. A personal trainer requires you to commit to scheduled workouts, thereby ensuring regular exercise. This level of accountability can be a game-changer for individuals who struggle with self-motivation. The trainer's commitment to your fitness journey often translates into your commitment, leading to more consistent workouts and, therefore, better results.
In addition, personal trainers provide personalized workouts based on your fitness level and goals. This customization is critical because not all exercises are suitable for everyone. A personal trainer can identify the exercises that will be most effective for you and create a workout plan that maximizes results while minimizing the risk of injury. This level of personalization is not achievable with generic workout plans found online or in fitness apps.
Lastly, personal trainers provide education on nutrition and lifestyle changes necessary to achieve and maintain fitness goals. They can provide dietary recommendations and advice on sleep and recovery, essential aspects of fitness that often get overlooked. This holistic approach to fitness makes personal trainers worth the investment.
What Should I Expect in My First Session?
The first session with a personal trainer is typically a comprehensive assessment of your fitness level, health history, and fitness goals. The trainer will ask detailed questions about your exercise habits, dietary preferences, sleep patterns, and any health concerns you may have. This information is crucial in designing a workout plan that is both safe and effective for you.
Following the assessment, the trainer will likely conduct a series of physical tests to determine your current fitness level. These tests may include strength tests, flexibility assessments, and cardiovascular fitness tests. The results of these tests provide a benchmark against which your progress can be measured. They also allow the trainer to identify any areas of weakness or imbalance that need to be addressed in your workout plan.
After the tests, the trainer will walk you through the exercises included in your workout plan. They will demonstrate each exercise, explain its purpose, and provide guidance on proper form and technique. This part of the session is crucial in preventing injuries and ensuring that you get the most out of each exercise.
The first session will likely conclude with a discussion about your fitness goals and the plan to achieve them. The trainer will explain the frequency and intensity of the workouts, provide an overview of the expected progress, and discuss any necessary lifestyle changes. This conversation is an opportunity for you to ask any questions and express any concerns you may have. It sets the stage for your fitness journey and helps establish a positive trainer-client relationship.
How Long Does Personal Training Typically Last?
Personal training sessions, a significant component of a comprehensive fitness regime, differ in duration based on several factors. These factors include the individual's fitness goals, current physical fitness level, and the personal trainer's unique approach. Generally, personal training sessions at gym facilities can last between 30 to 60 minutes. However, these durations are flexible and can be adjusted to accommodate the client's needs and preferences.
For beginners embarking on their fitness journey, shorter sessions are often more suitable. These sessions provide a gentle introduction to the demands of strength training and cardio workouts, reducing the likelihood of injuries and burnout. As clients progress in their physical fitness, the duration of the training sessions can be increased. This gradual increase can maximize the benefits of bodybuilding and other fitness activities. However, the length of a session is not the sole determinant of its effectiveness. The quality of the workout, the commitment to health and wellness, and the consistency of attending personal training sessions also play crucial roles in achieving fitness goals.
In some cases, personal training sessions may extend beyond the one-hour mark. This is particularly true when the sessions incorporate warm-up and cool-down periods, comprehensive stretching routines, and informative discussions about nutrition advice and lifestyle modifications. The frequency of these sessions also influences the overall duration of personal training. Most trainers at gym facilities recommend two to three sessions per week for optimal results, but this can also be tailored to the individual's schedule and fitness objectives.
Can Personal Trainers Help with Nutritional Guidance?
Personal trainers, with a solid understanding of basic nutrition principles, can provide essential nutritional guidance to their clients. However, it's important to distinguish between the roles of a personal trainer and a dietitian or nutritionist. Personal trainers are not licensed to diagnose or treat health conditions, and their nutritional advice should be viewed as a general guideline to support fitness goals and weight loss efforts rather than a medical prescription.
Personal trainers can assist clients in understanding the integral role nutrition plays in achieving fitness goals. They can offer practical suggestions for healthy meals and snacks, guide clients in making informed dietary choices, and provide insights into the function of different nutrients in the body. Additionally, they can educate clients about the significance of proper hydration and the influence of dietary habits on physical performance and recovery.
However, clients with specific dietary needs or medical conditions requiring specialized diets should consult with registered dietitians or healthcare professionals. While personal trainers can offer valuable insights into nutrition, their advice should not supersede the specialized knowledge and expertise of licensed nutrition professionals. In essence, personal trainers can certainly provide nutritional guidance, but their advice should be considered a supplementary resource rather than a replacement for professional nutritional counseling.
---
We were also featured in various publications such as Yahoo! Style, Vanilla Luxury SBO and FIT Asia.
Visit our website or email hello@rawactive.sg for more information. To book a free trial, WhatsApp us at (+65) 88395147.
Check out our Instagram @rawactive and Facebook page RAWactivesg.
RAW Personal Training, #03-02, 1 Coleman Street, The Adelphi, Singapore 179803 +65 88395147; rawactivesg.com